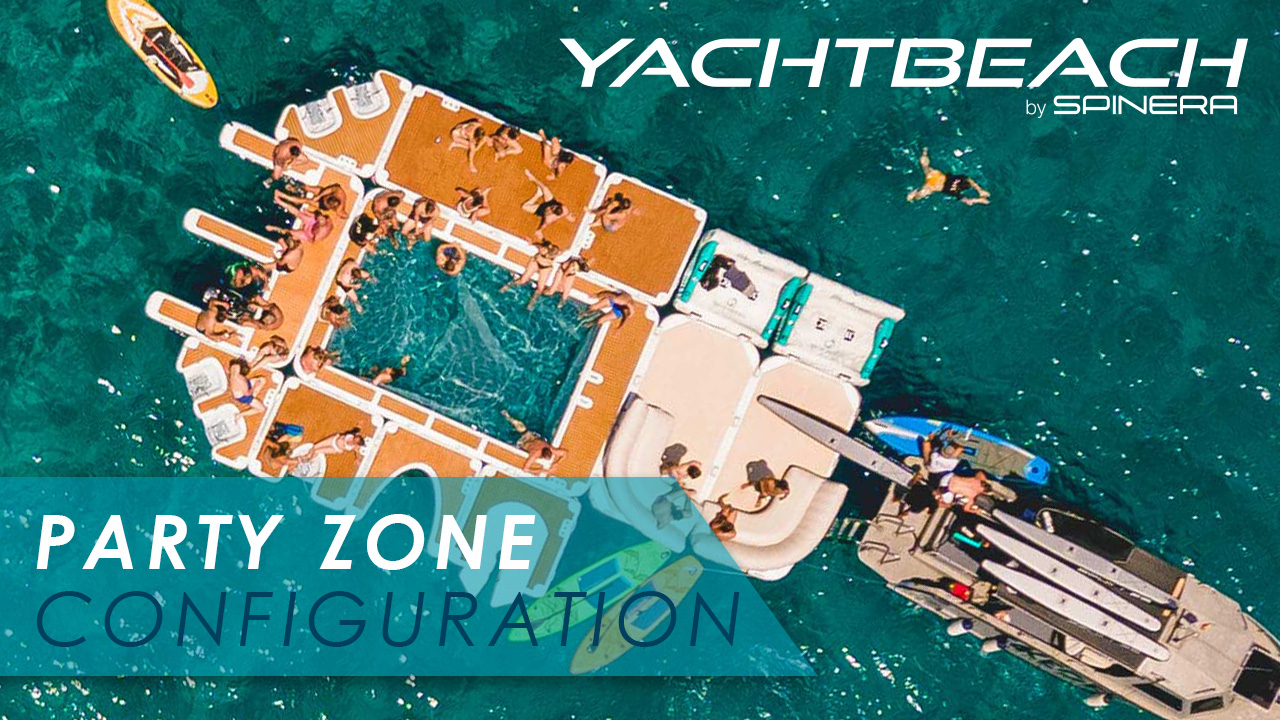 Dreams come true with the *Multiple Yachtbeach Party Zone Configuration*.
YACHTBEACH offers the most diverse modules. All about inflatable products on the water.
From sea-pools and jellyfish pools and simple platforms to docks and accessories, so that all watertoys find their place.
Easy park your seabob, IAqua, Altivs, Jetsurf Boards, Awake Boards, Radinn Boards, Fliteboards, Lift Boards, any other Foil Boards or Efoil boards, Magicsurf Boards, Ocean Boards, Esurf Boards oder Lampuga Boards and many more.
Video: Party Zone
Featured Products:
Platform Premium Teak 4.10
Platform Premium Teak 2.05
Jet Ski Dock Single 2.05
Multi Dock Single 2.05
Foil Dock single 2.05
Multi Dock and Lounger Double 2.05
Jet Ski Dock
Luxury Pool 6.2
Thanks for collaborating TAKE OFF IBIZA
For further information do not hesitate to contact us via info@podinternational or come and see us at the
Cannes Yachting Festival
Visit us at:
PORTO CANTO | 6-11 September 2022
We are at the booths:
POD International: BROCKER121
Aqua Marine Yachts: BROCKER135
---
COMPLETLY NEW PRODUCT
You can find the current catalogue here

Yachtbeach Foil Dock Single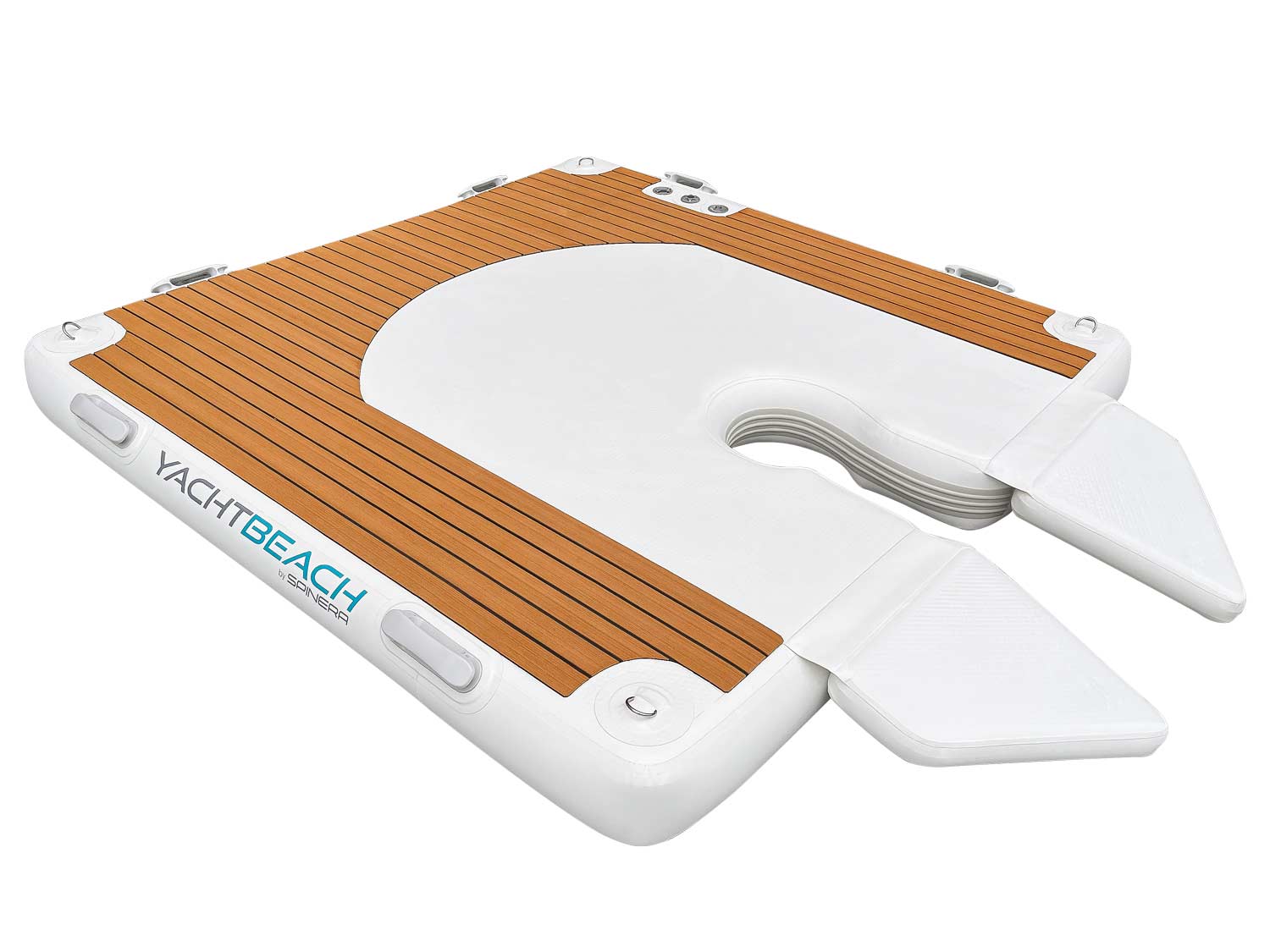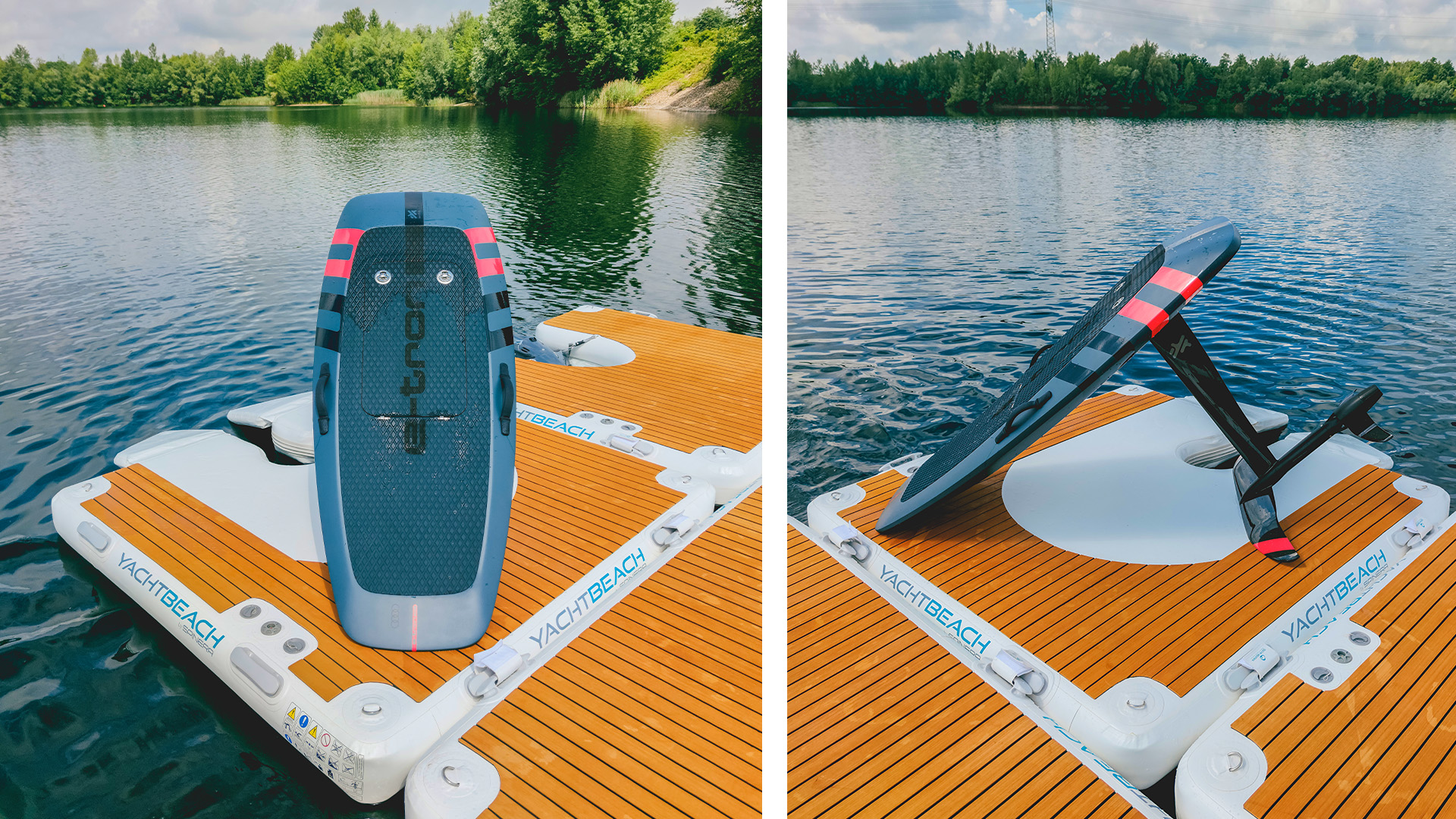 22421
Need a place for your foil board? We designed a completely new product which is the perfect place for your board. With the angled ramps it´s easy to slide in and out of the dock. The surface is covered in a slip PVC material so you can slide in and out.

Patented design
Size: 2.05 x 2.05 m
Pack size approx.: 80x40x30cm | 18,4 kg
Features:
2 ramps with 8cm thickness covered with slip PVC material
side of platform is covered with flexible EVA Teak (UV and salt water resistant)
6 handles - handle connection system
4 high pressure valves
4 D-Rings on top for fastning options and for connecting above water
2 D-Rings on bottom for anchoring and connection
2 ballast bags
---
Yachtbeach Jet Ski Dock Single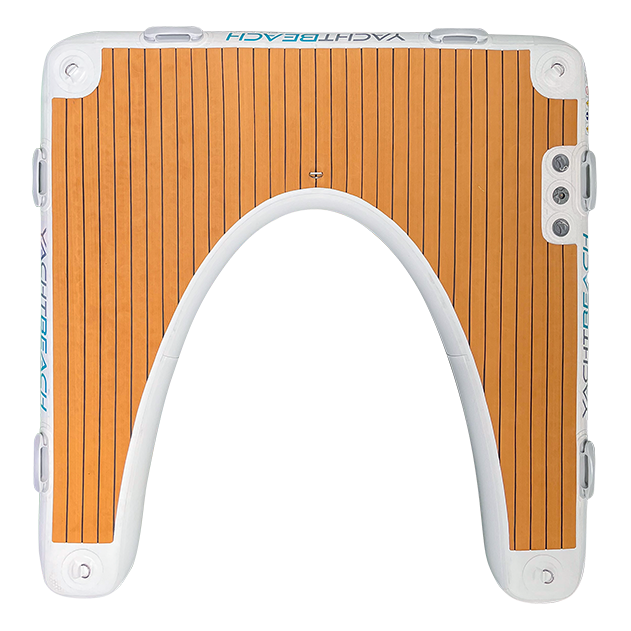 Size:
Platform 2.05 x 2.05 m
Packsize 70x40x30 cm
Features:
---
Yachtbeach Multi Dock Single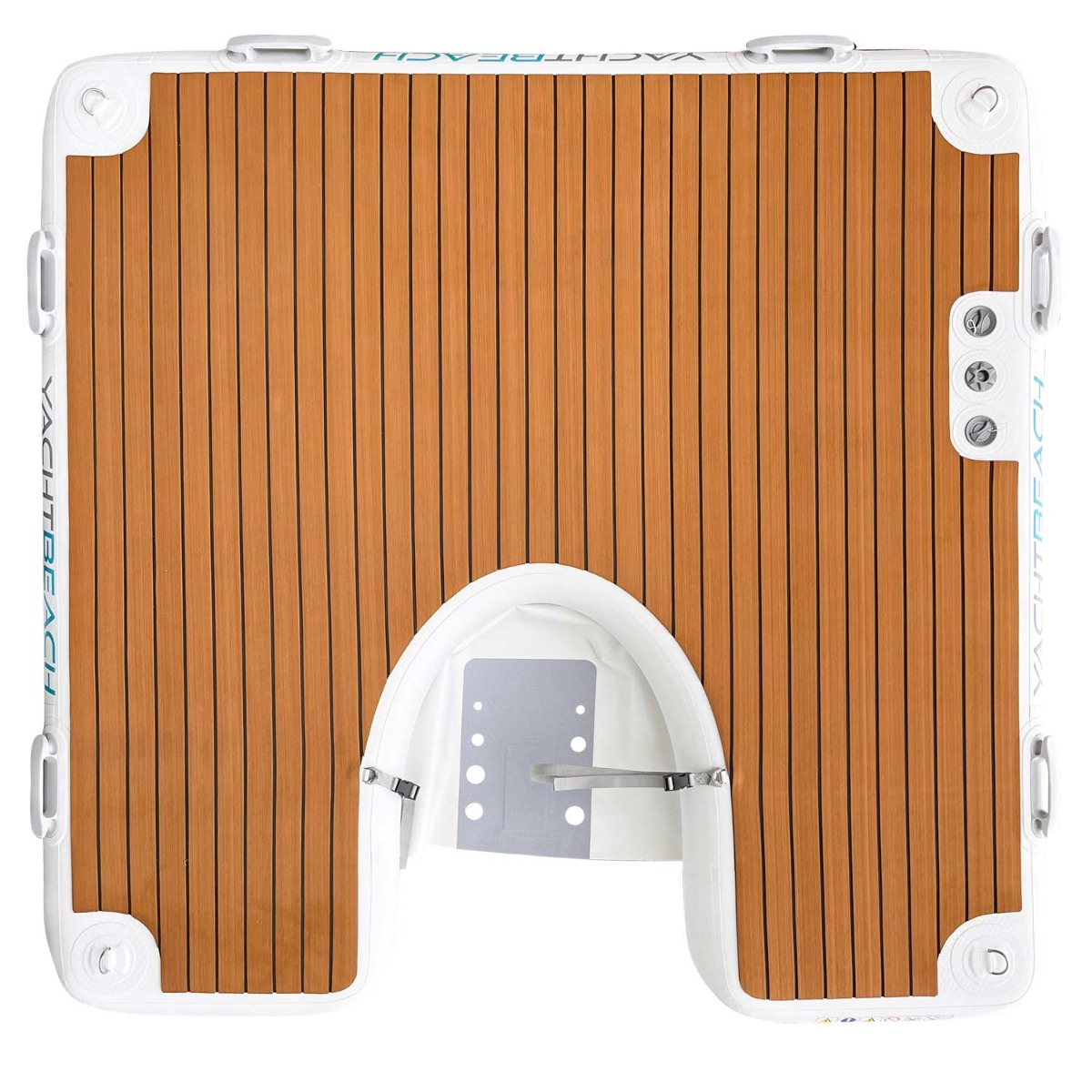 Patented Design:
Platform 2.05 x 2.05 m
Packsize 70x40x30 cm
Features:
Weight approx. 16,4kg
Material: Dropstitch with 20cm thickness - offers incredible stability and even more safety
Foam top: made of flexible EVA Teak, UV and salt water resistant.
6 handles: Handle Connection System offers compatibility with all Yachtbeach platforms and luxury pools, as well as for other common platforms
Valve: equipped with 2 high pressure valves which allow quick and easy filling and emptying. The high-quality pressure relief valve ensures the right pressure even in sunshine. 2 valves save 50% of the time when filling or emptying.
D-rings: 4 D-rings for numerous fastening options
2 ballast bags
---

Ready to create your own island?
All Products are compatible and there are a lot of options. Expand your YACHTBEACH with so many possibilitys. You can create your own Island, let us start to build your dreams.