B2B purchase and stock check on the website
Login with your B2Bb account. If you do not have a login yet, please request it from our POD team by e-mail.
Attention: Only one email address can be assigned per company.
Go to the desired product.
If the product is in stock (green), you can add it directly to the shopping cart.

Your B2B price is displayed and calculated directly here.
---
If the product is not in stock (red), you can get more information here ⓘ.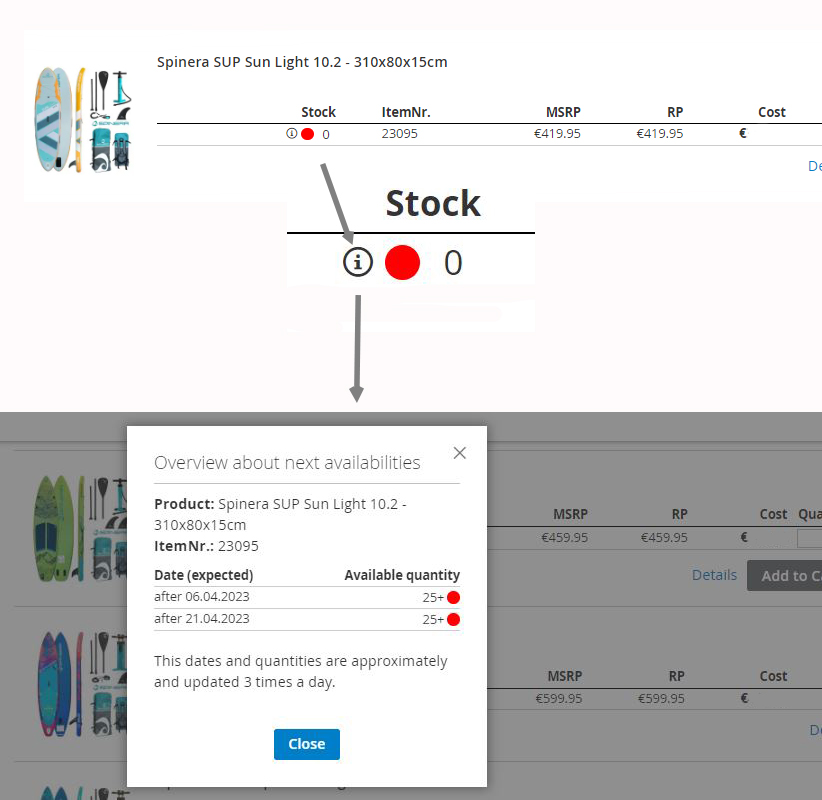 A pop up window will open and show you when the next deliveries are expected.
---
Alternatively, you can find out the current stock on a daily basis under this file: Free to sell today