ROLLERBONE


Balance your life!
The RollerBone from POD International is the ideal training device for at home AND on the road, indoors and outdoors, and is one of the best cross-training products on the market.
A board and a roller, that's how simple the balance board is: balance, muscles and body balance are trained in equal measure, and at the same time you have a lot of fun. Out of the daily routine and into balance - that is the credo of this simple but effective training device.
Balance Boarding with RollerBone is also particularly suitable for prevention and therapy within physiotherapy, because almost all muscle groups are gently addressed and trained.
Balance Boards
With the different boards in various designs, everyone can find the right board. Beginners and children like to choose the starter set with cork roller, while experienced athletes like to show their special tricks with Rollerbone 1.0, Nane, Rizal Dragon or Shabby. These RollerBones differ mainly in design. The 1.0 is the first design, over the years other designs followed and also other surface materials.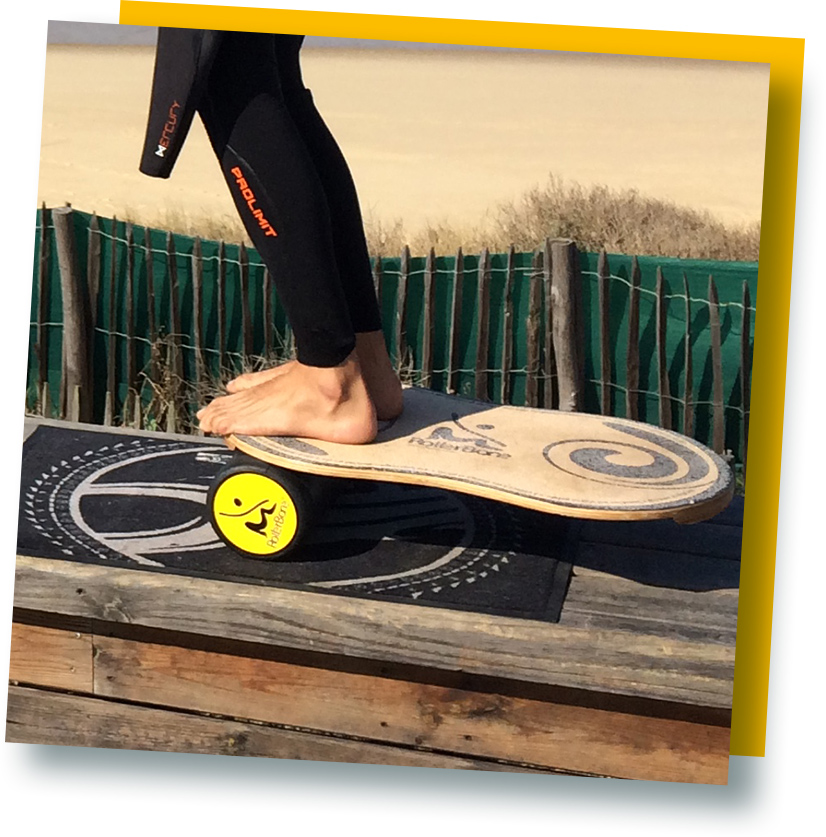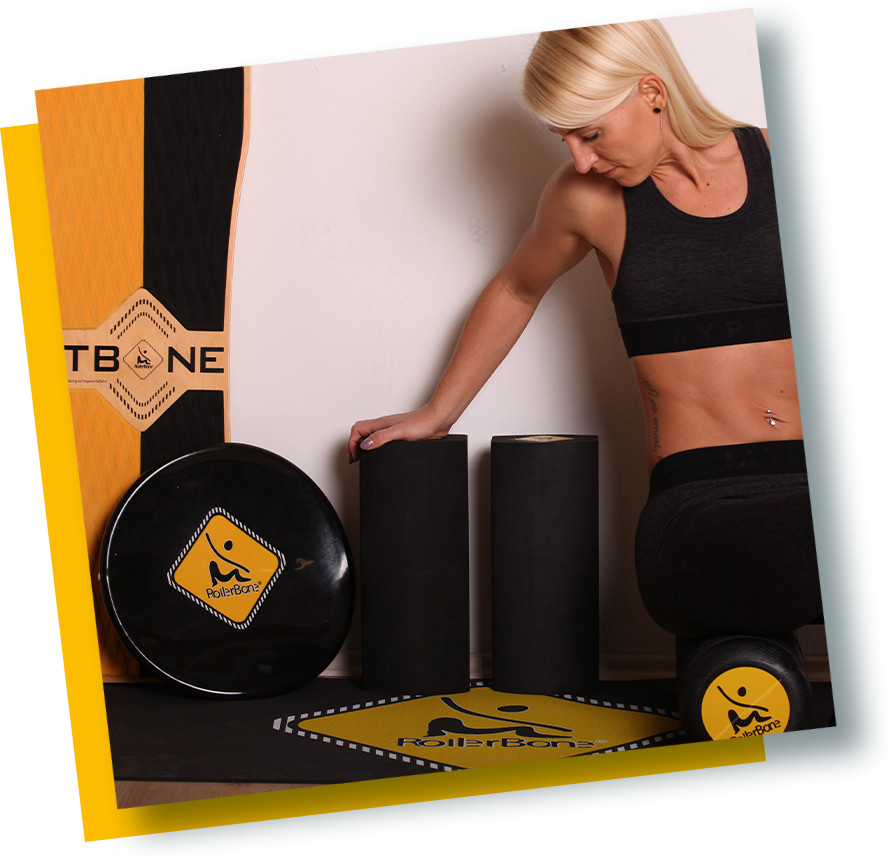 Rolls & Accessories
Different rollers, Carpet, Softpad as well as the BalanceBone, 2 balancing beams that give the feeling of a slackline, complete the overall offer around the RollerBone family.
---
TO THE PRODUCTS
News
Printed material, photos, videos and logos of our brands for download.