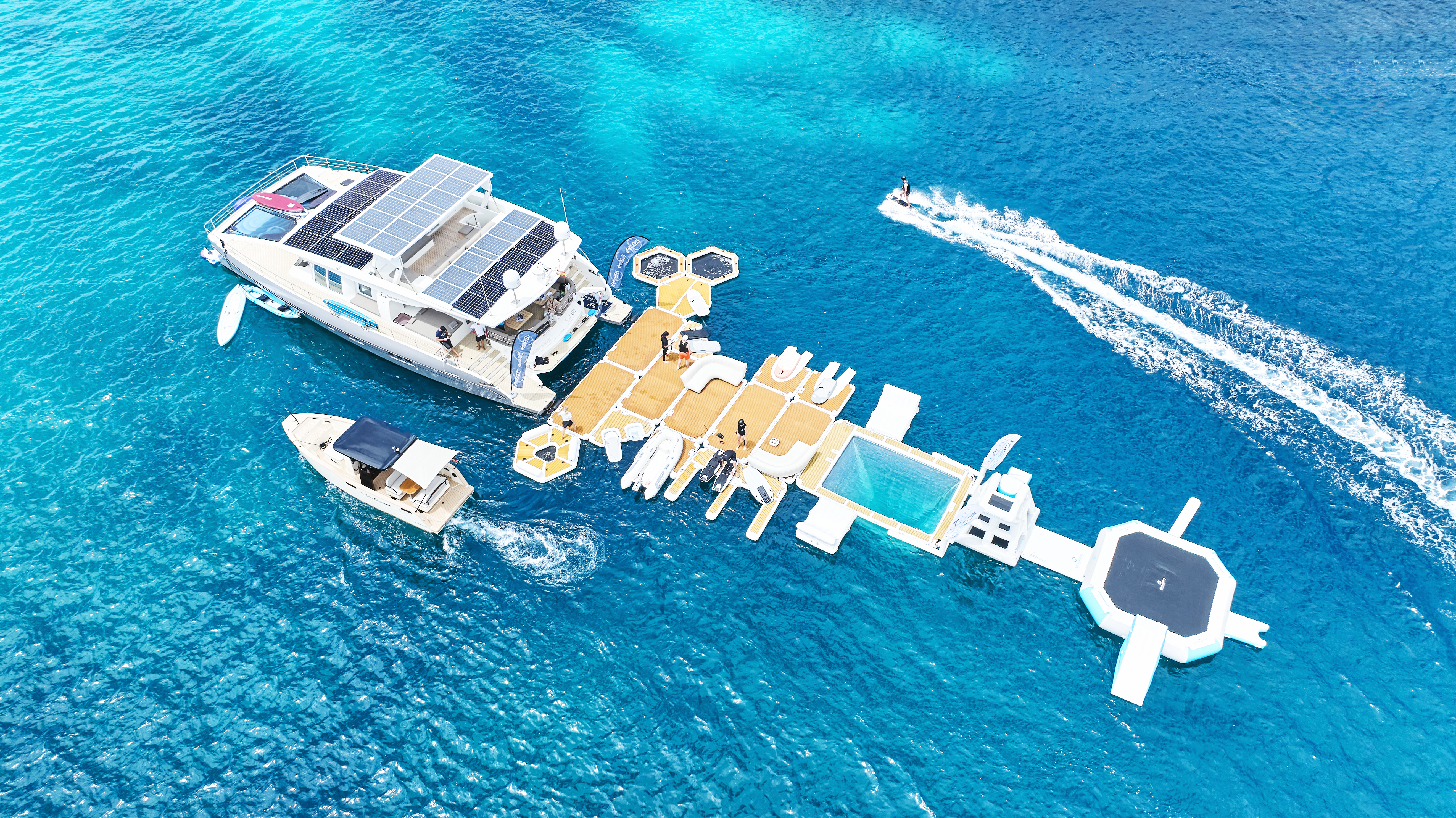 Yachtbeach expands its range
We have some new products that we will be happy to present to you at the yacht shows in the autumn. Some products are already available now. For example, YACHTBEACH has expanded the popular Air Sofa and now there is also an exclusive party combo with a wine cooler and glasses with a clever magnetic system.
We proudly present new Yachtbeach products:
NOW AVAILABLE!!!
YACHTBEACH Sun Lounger Superior Single
Yachtbeach Sun Lounger Superior Single 75 x 160 is an inflatable lounger specially designed for use on Yachtbeach platforms, but also perfect for use in the garden and pool. With its generous dimensions of 75 x 160 cm, it offers a comfortable and relaxing seating option on the water and on land. This deck chair is perfect for enjoying the sun and relaxing on the deck of your Yachtbeach platform or in the water. Its inflatable design makes it easy to transport and use, and it is an ideal addition to your leisure time on the water.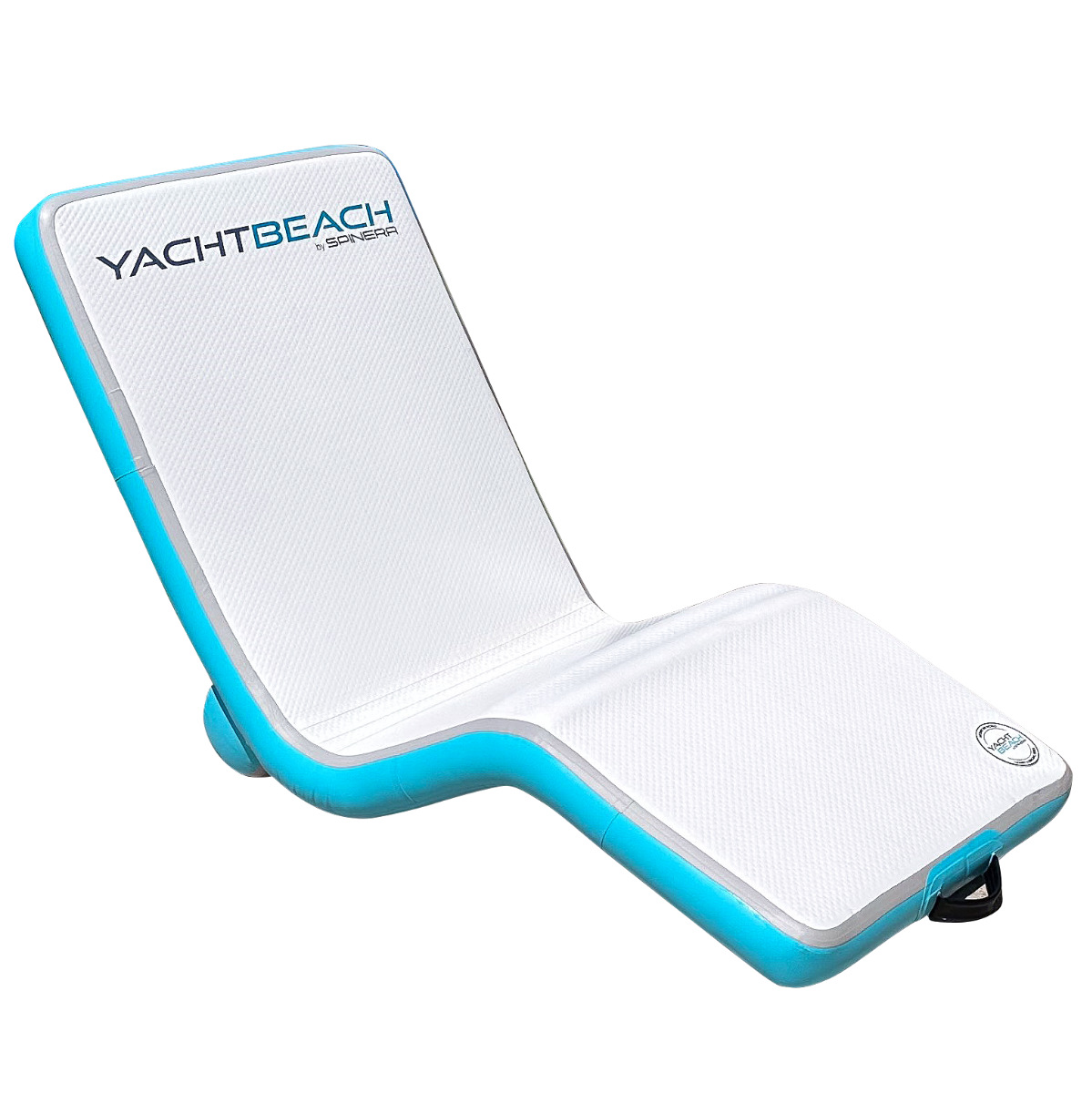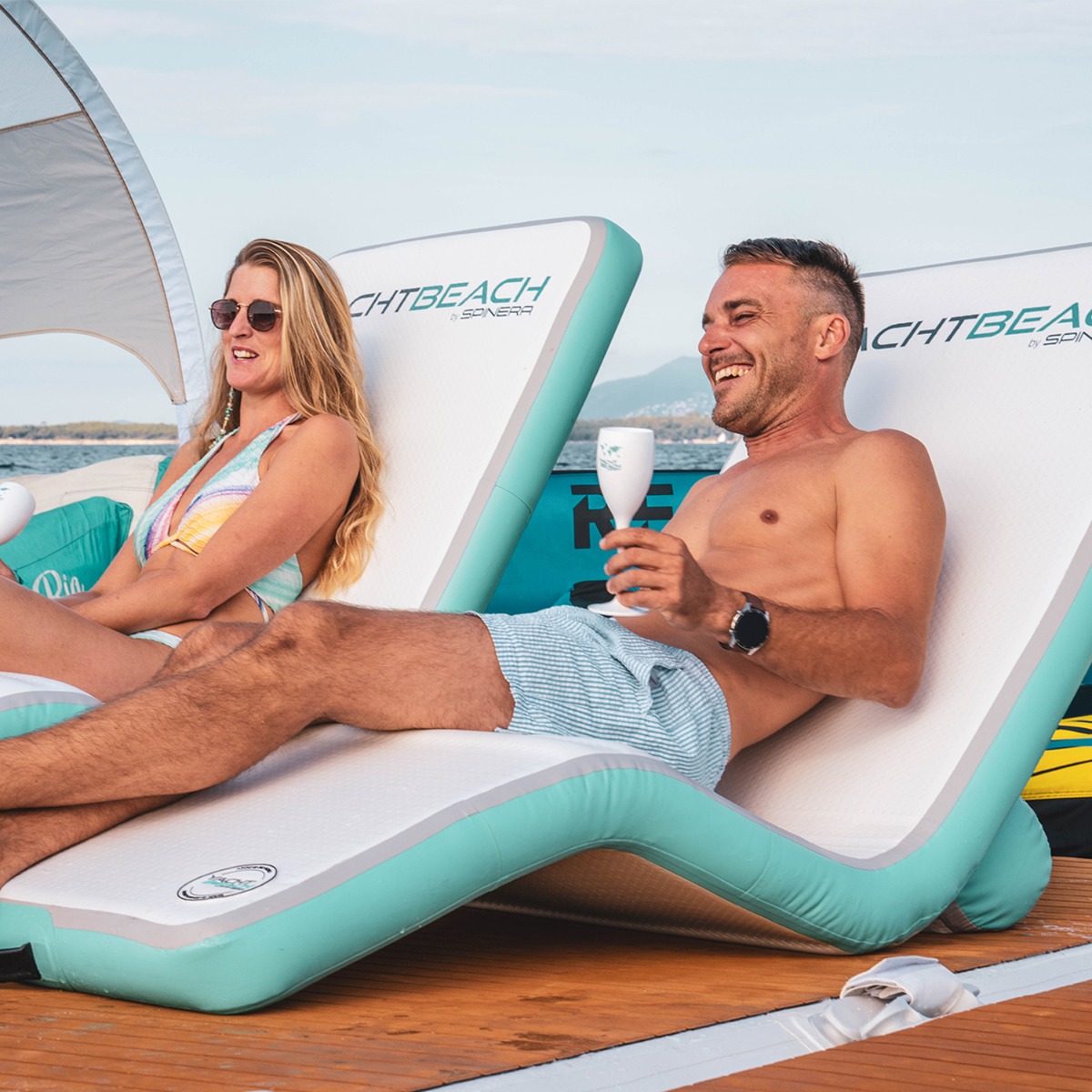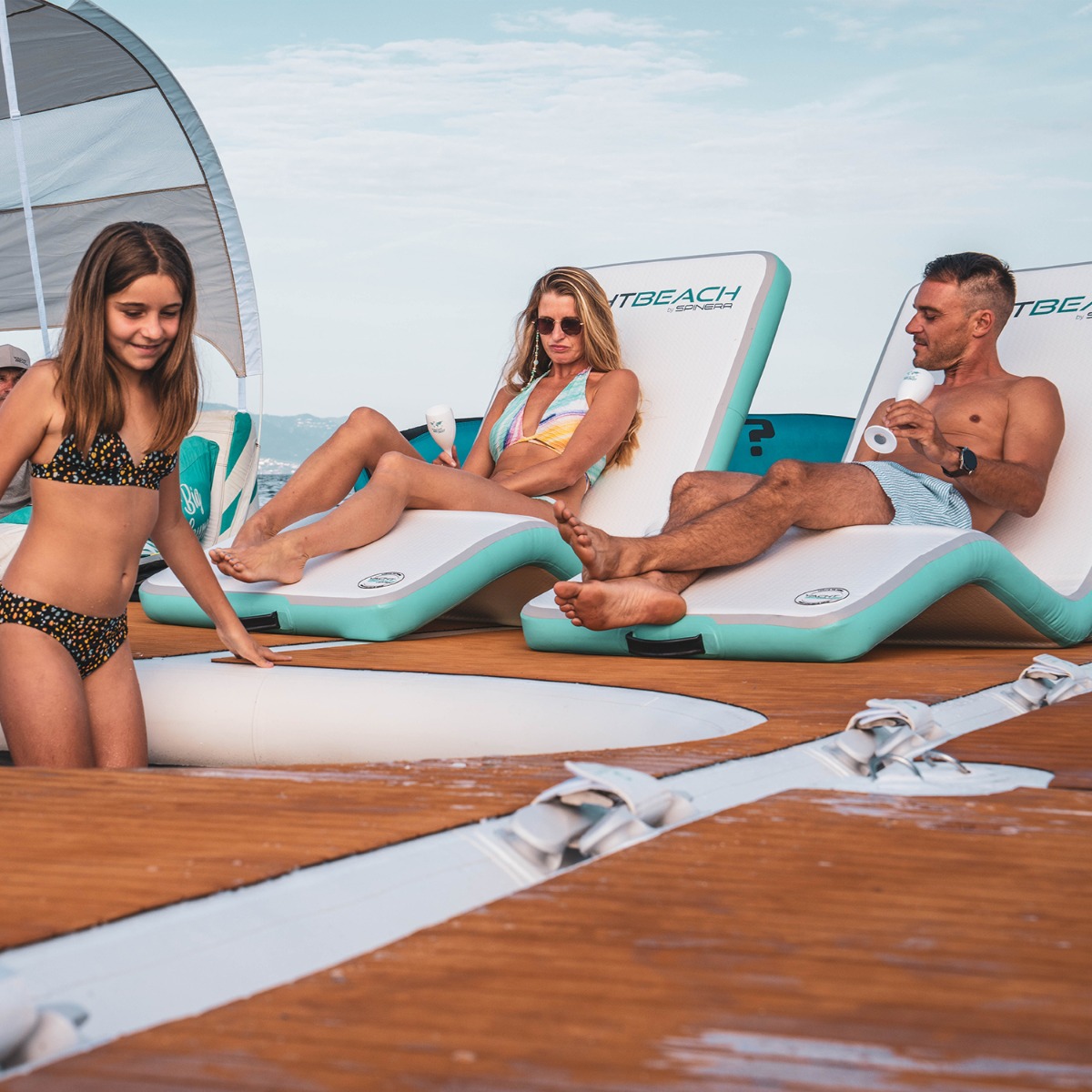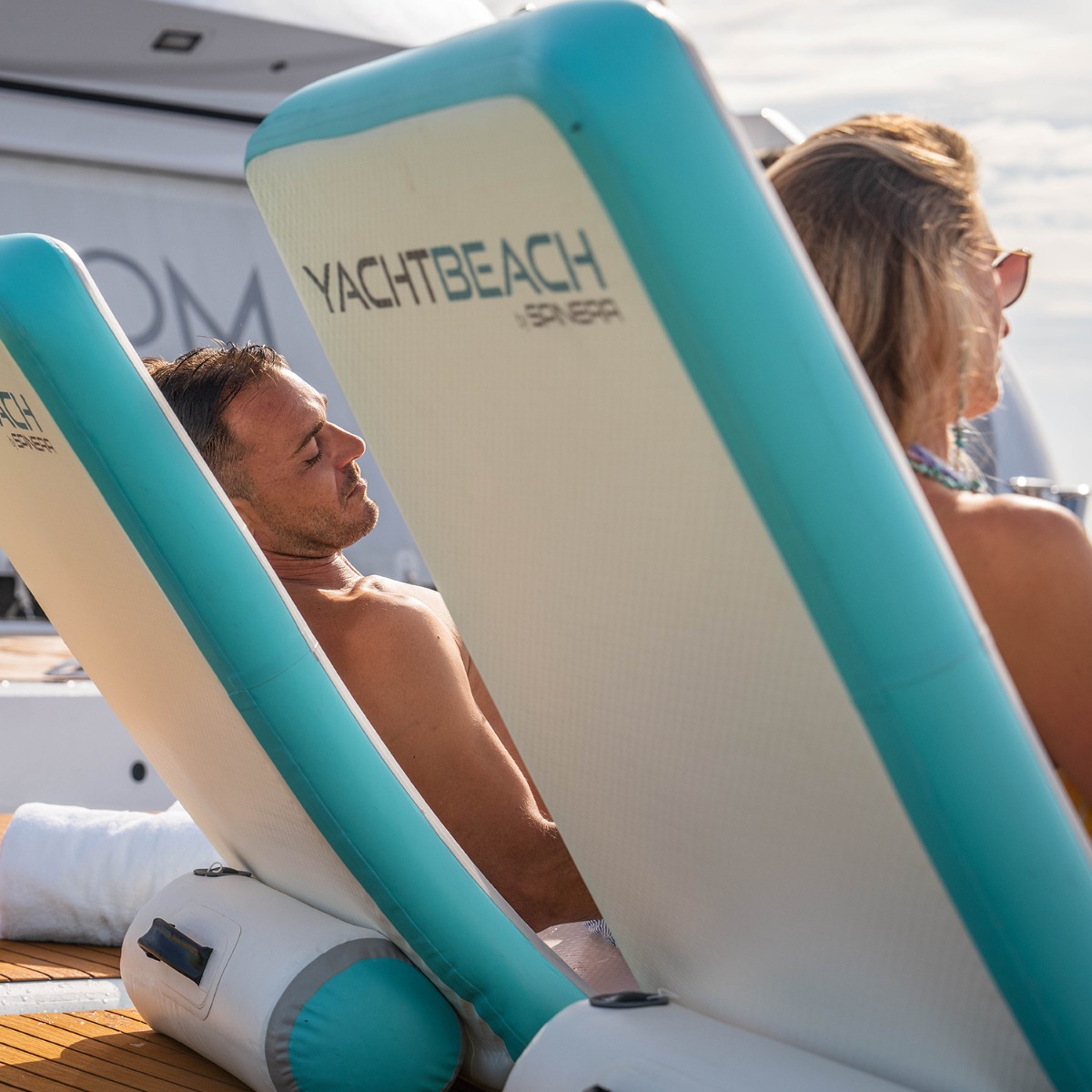 ---
NOW AVAILABLE!!!
YACHTBEACH Air Sofa
Discover our new 'Luxury Lounging Line'! The popular Yachtbeach corner sofa is now available with the new material Marine Leather Top and is now expanded - single armchair, bench and a versatile stool or drinks table will be available in 2024!
Each piece is carefully crafted from premium Marine Leather for unmatched comfort. Immerse yourself in luxury and make your space an oasis of relaxation.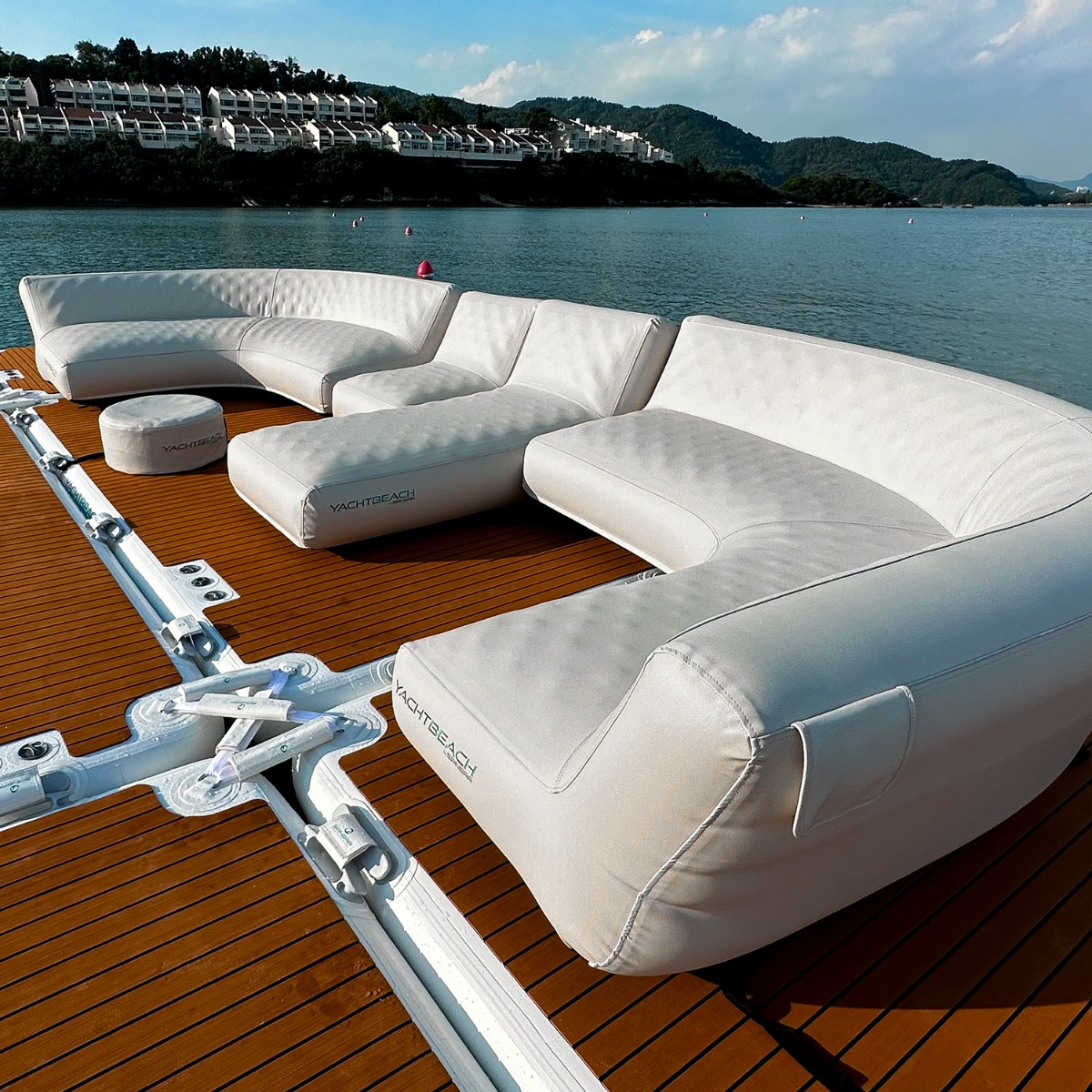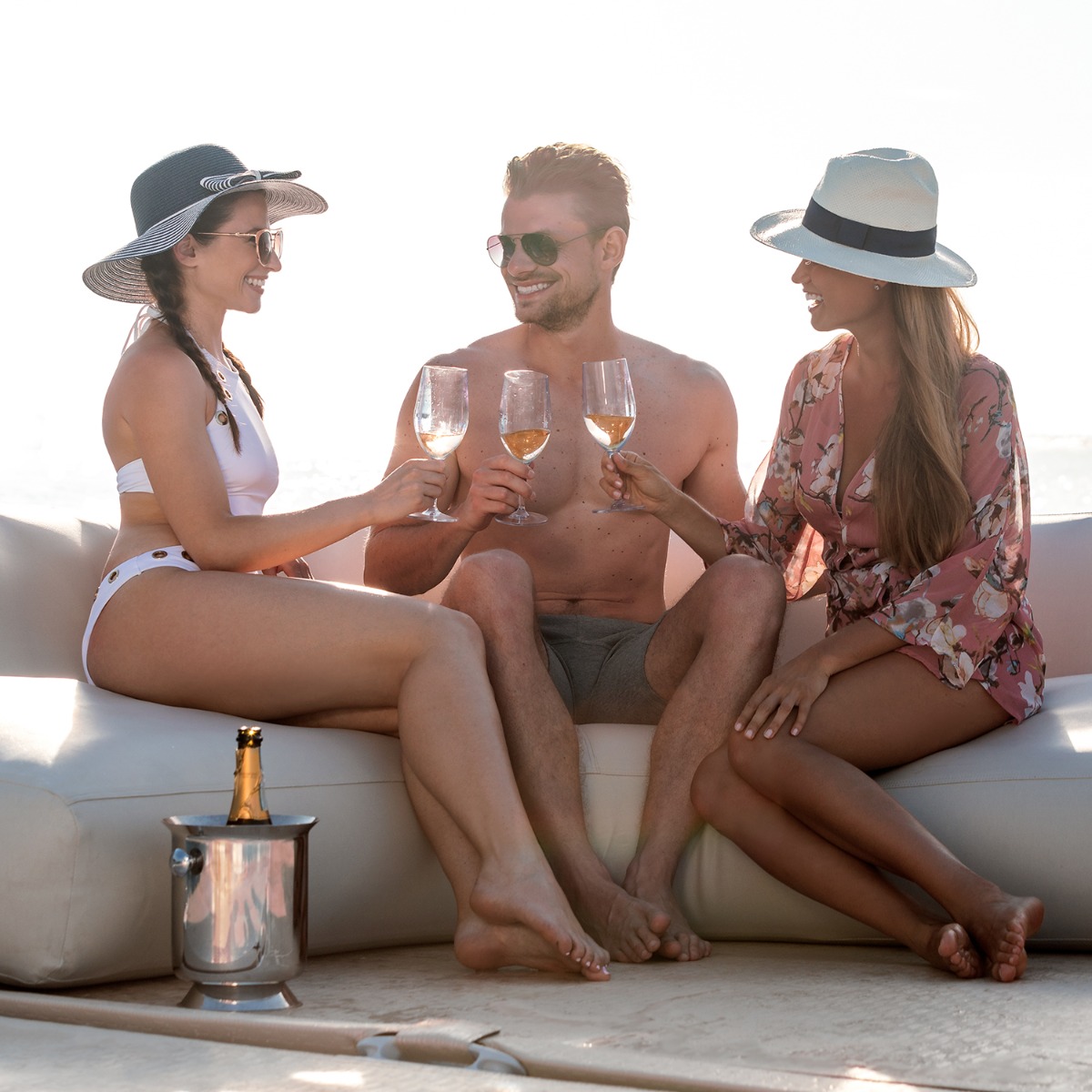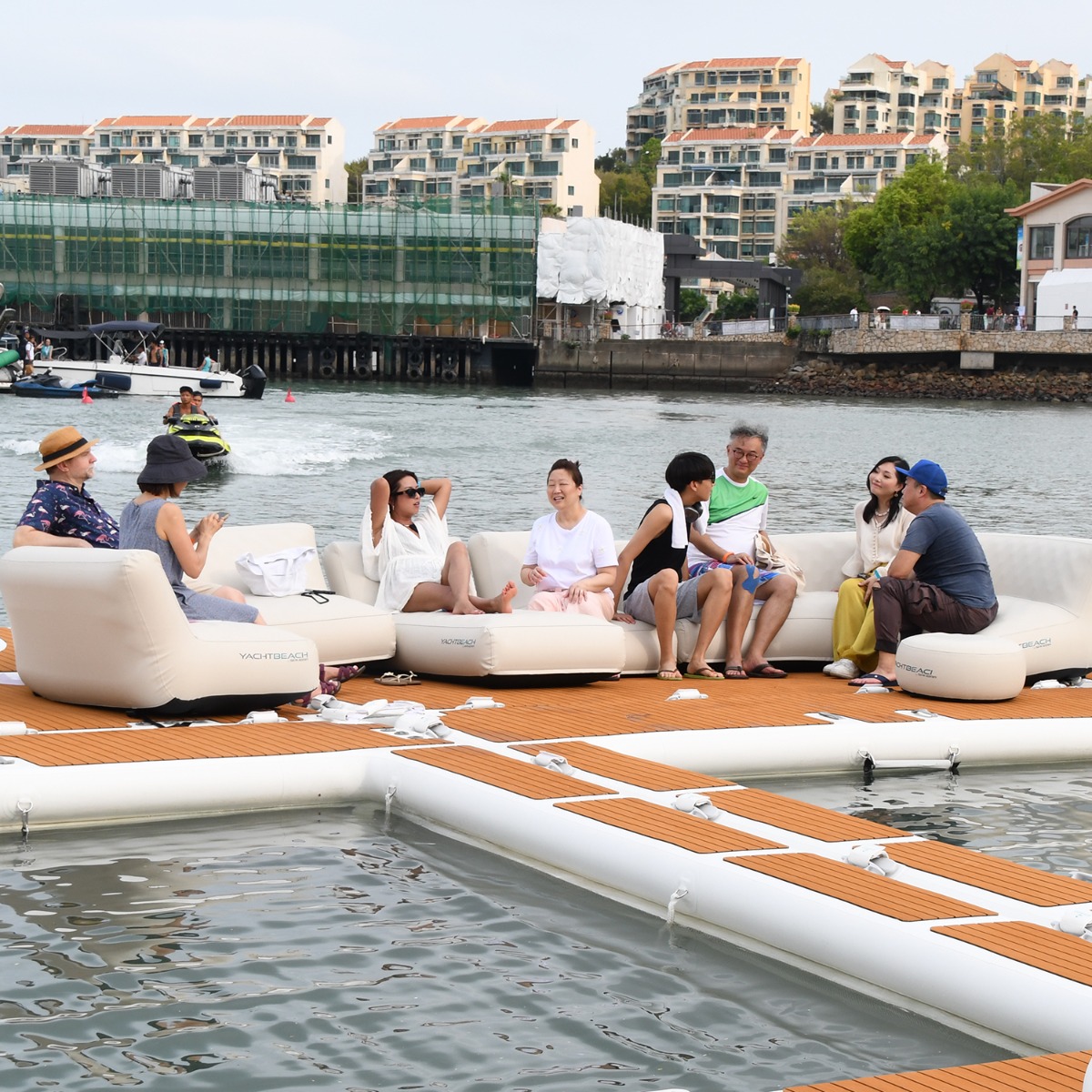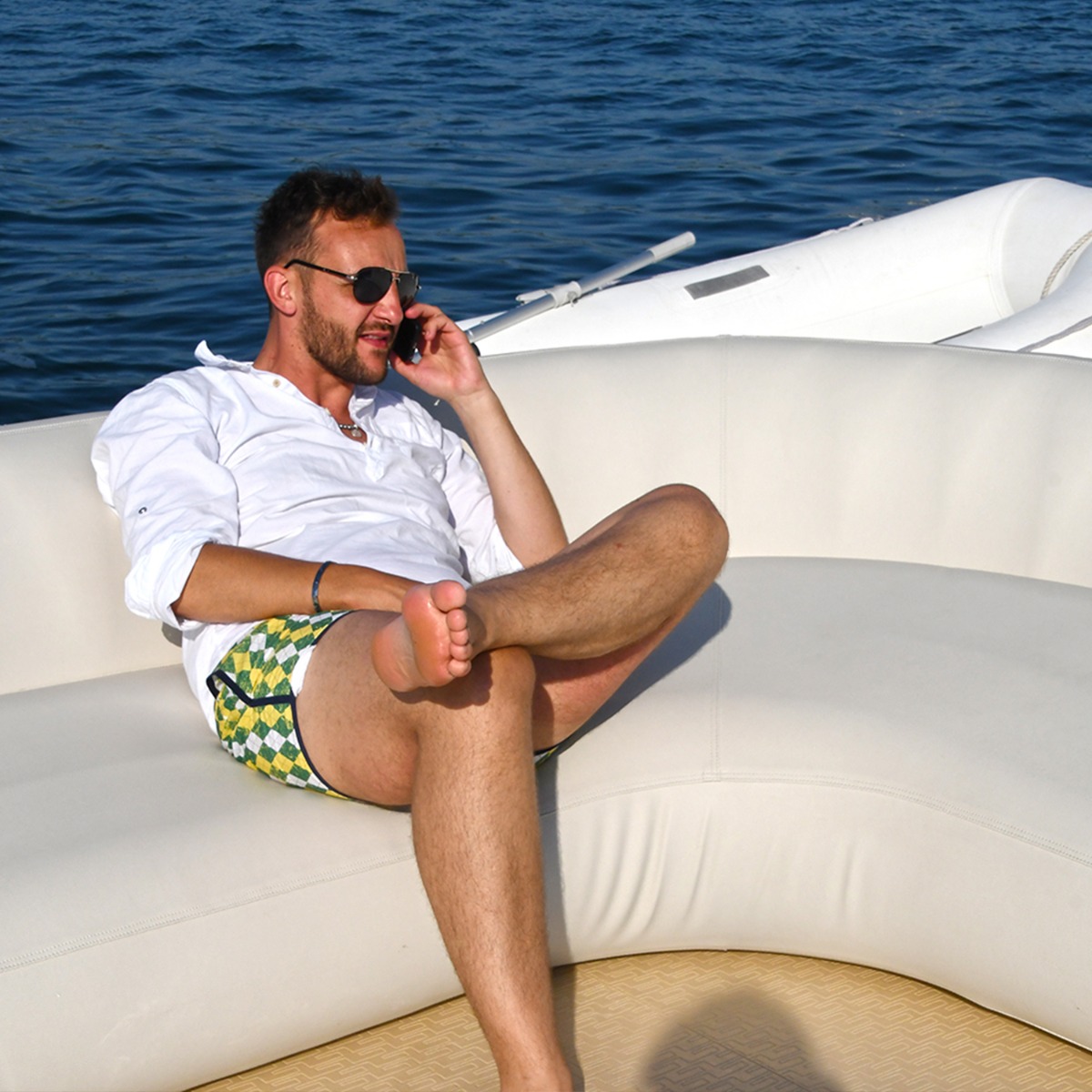 ---
SOON AVAILABLE!!!
YACHTBEACH Pavilion
Floating Pavilion system 4.1 Hex Platform. Set consists of 4.1 Hex Platform and tent and can be extended as desired with Sun Sofa, table and net. Waterscaping in a new dimension! Infinite combinations for unlimited moments on the water.
The Yachtbeach Hex platforms are made of UV and salt water resistant dropstitch material with 20 cm thickness and flexible EVA teak. The stable platforms can be used in many ways. As a free-standing platform behind the yacht or to extend your island. The hexagonal shape makes it ideal for combining and arranging different platforms. There are no limits to your imagination.
Pavilion Hex Platform: 410 x 355cm
Pavilion Hex Tent: 500x x 430 cm, 185cm height
Capacity: Up to 8 Person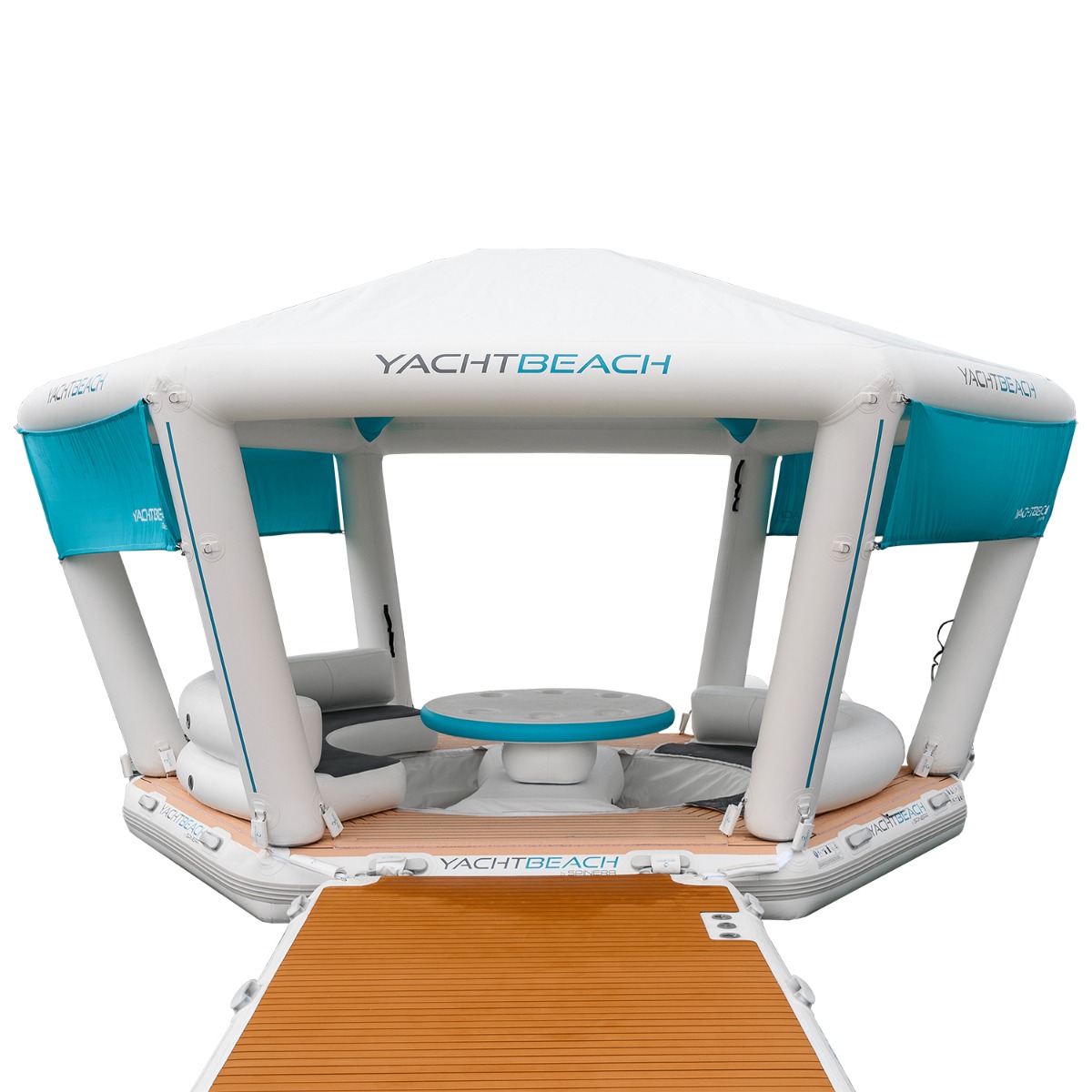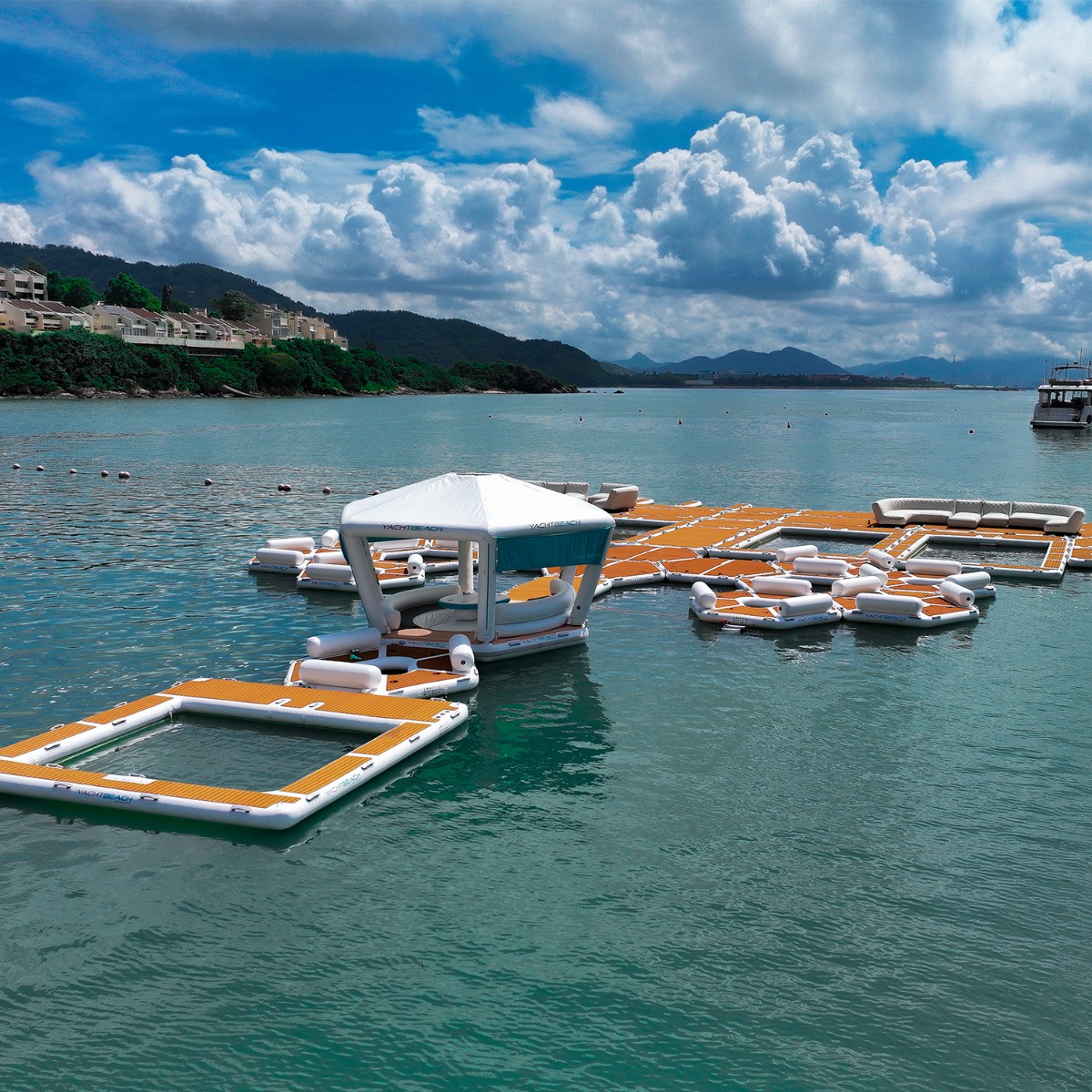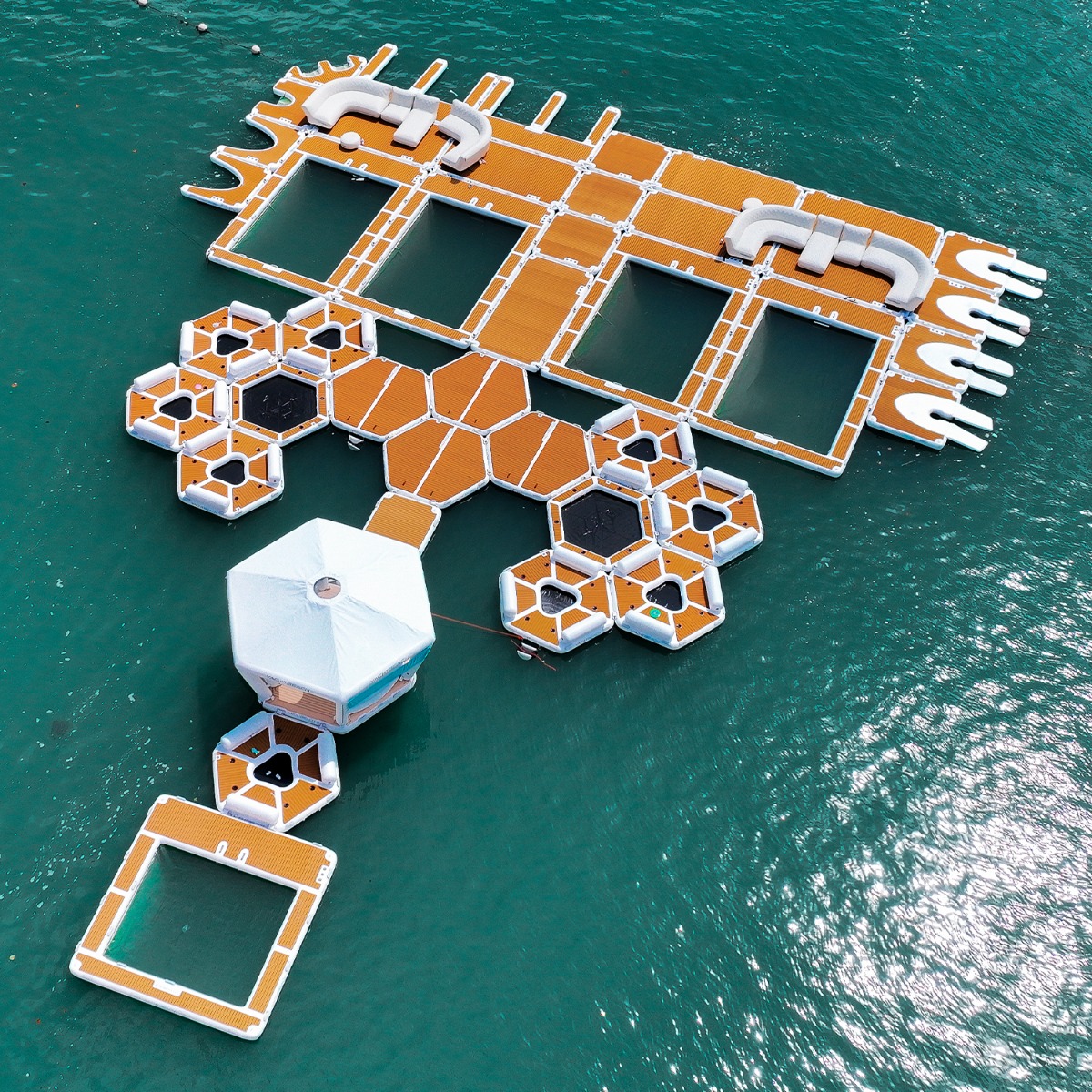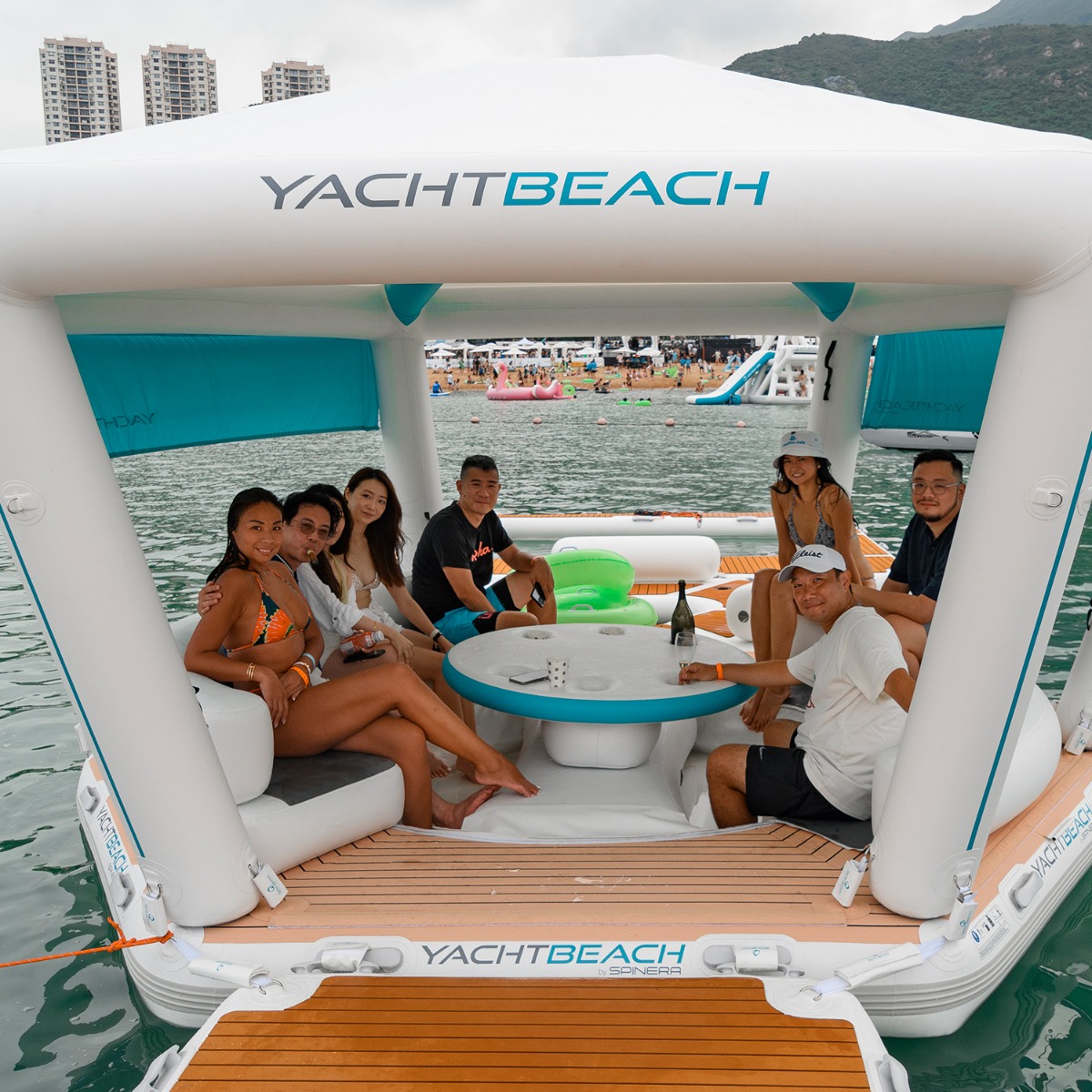 ---
NOW AVAILABLE!!!
Yachtbeach Pool Party Combo - Cups and Bucket
Whether Champagne, wine or non-alcoholic drinks - your drinks will stay ice cold with our high end party set .
Thanks to the sophisticated manufacturing method from food grade polystyrene, does not affect the taste of the drink, and the glasses and cooler are shatterproof, so nothing stands in the way of a safe, relaxed celebration.
With the integrated magnet at the foot end of the glasses, spills are now a thing of the past when used with our Yachtbeach Floating Cup Holder.
The products are dishwasher safe.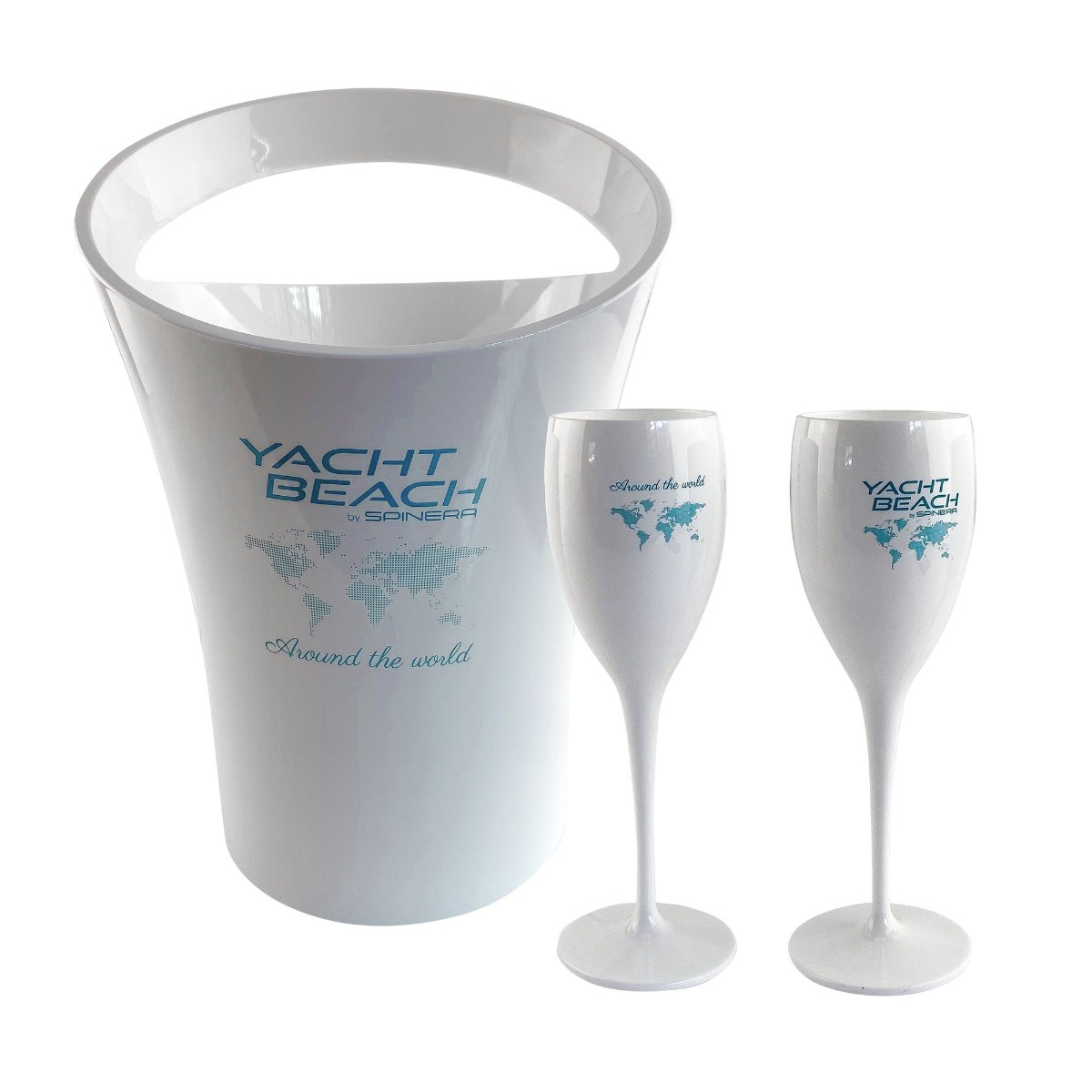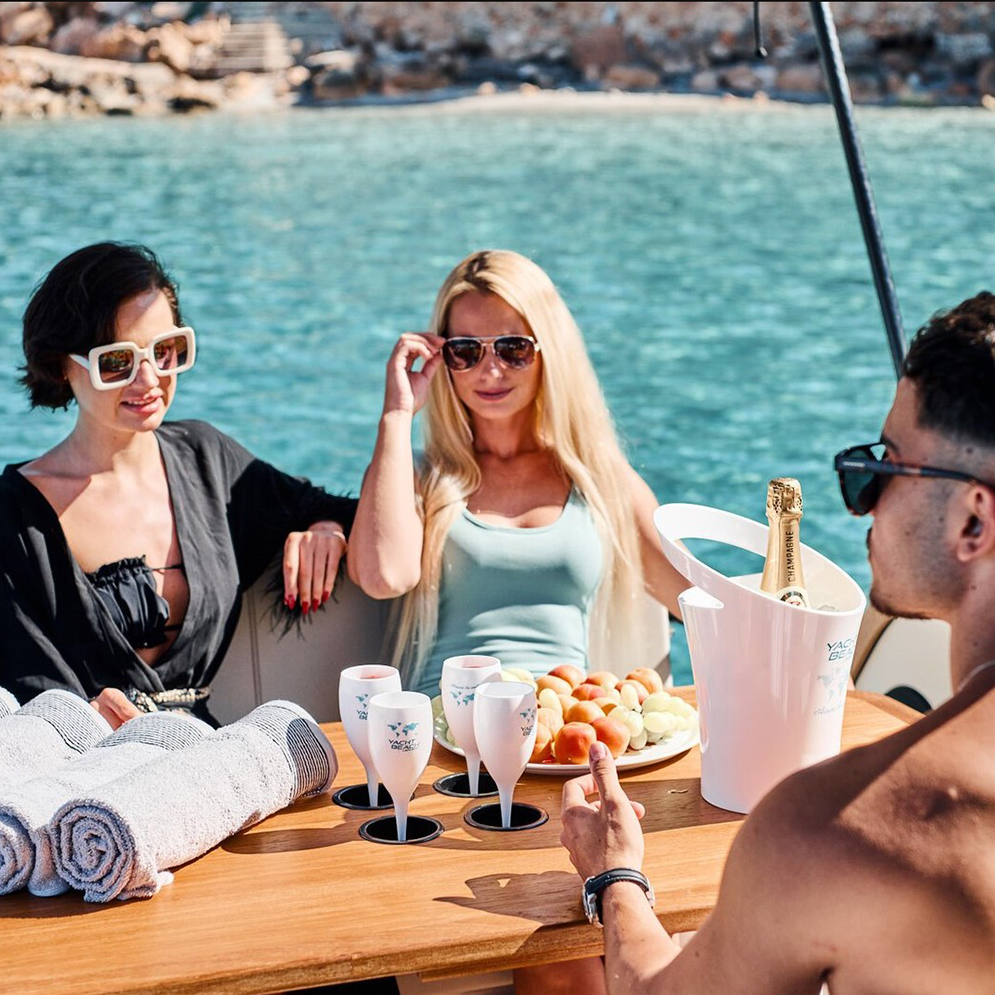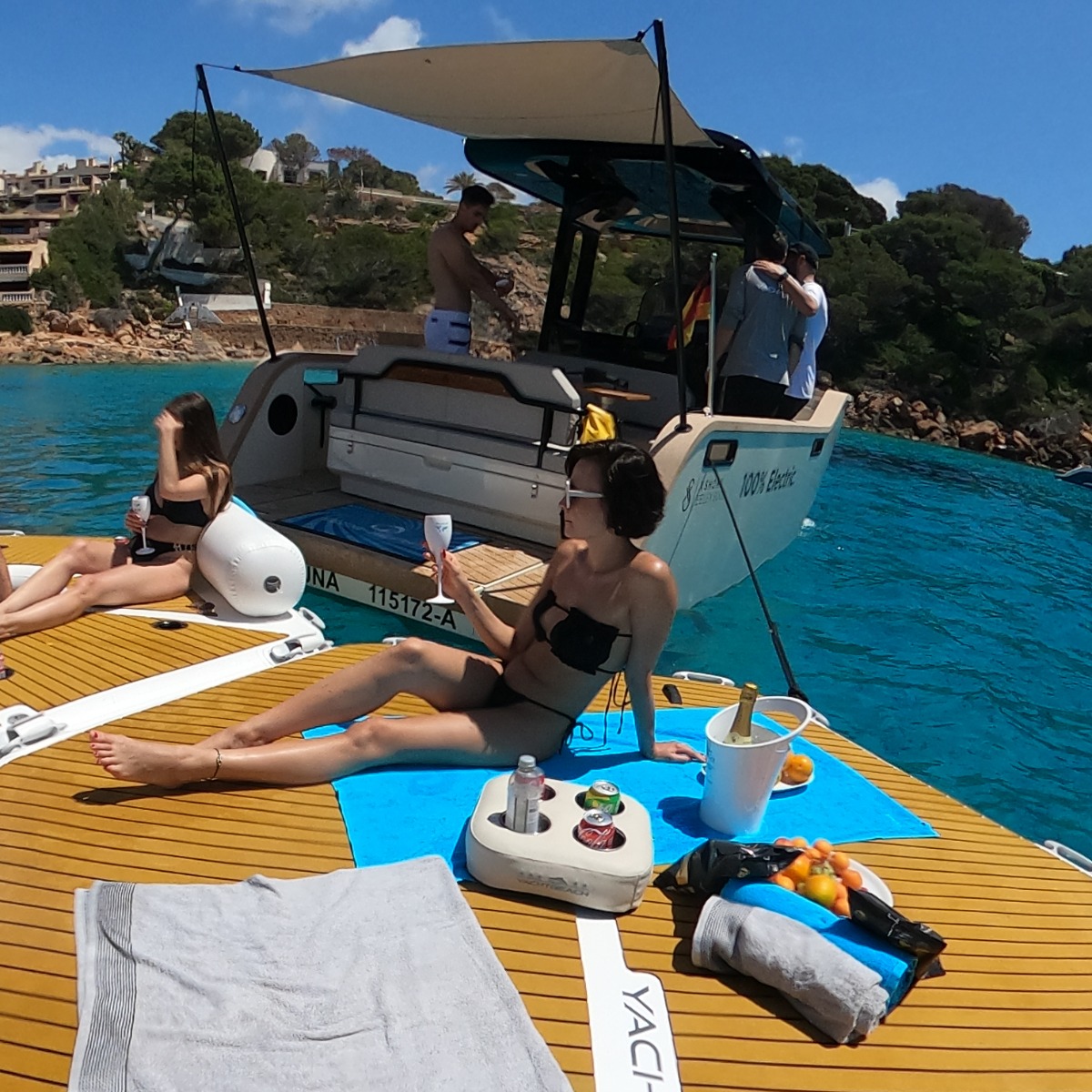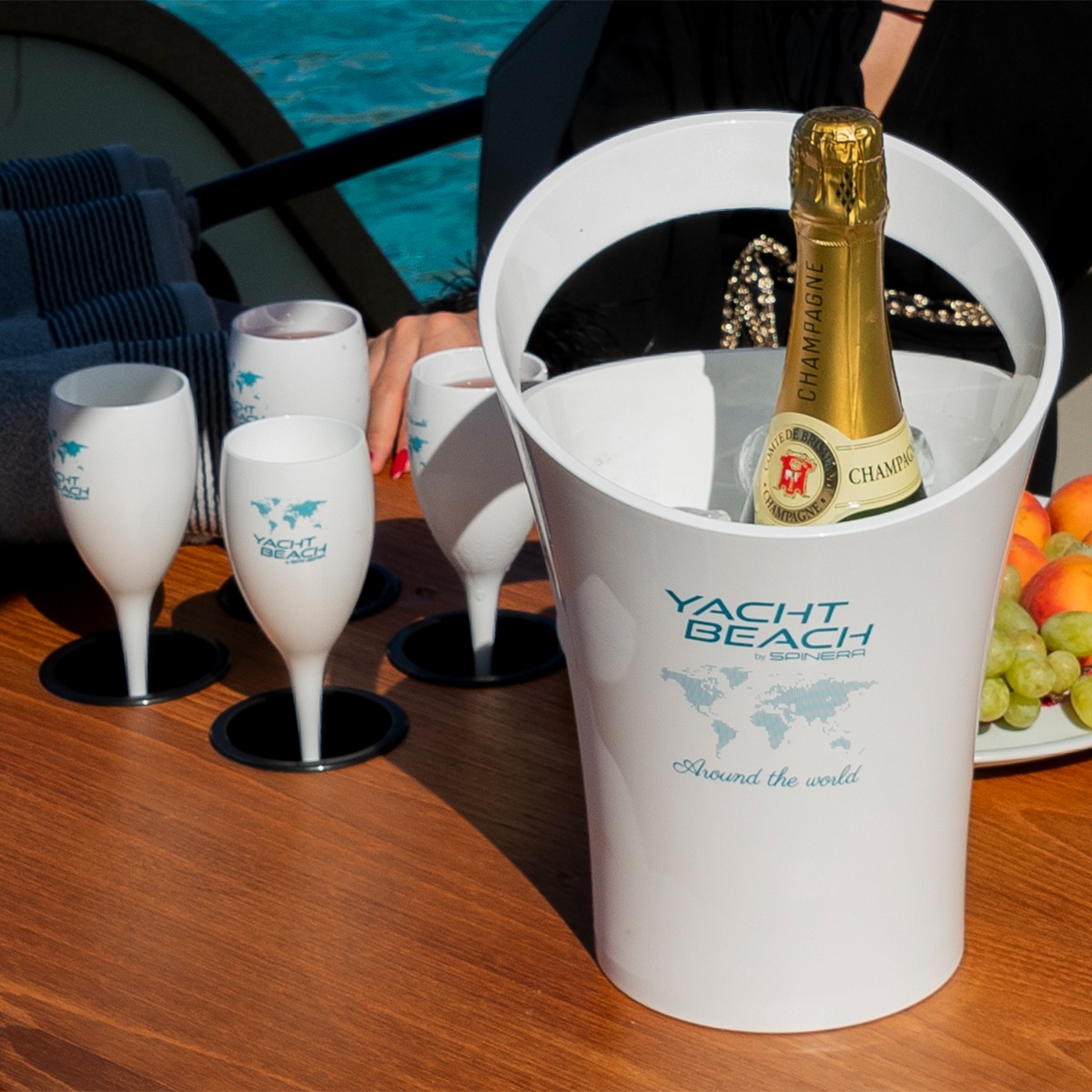 ---
SOON AVAILABLE!!!
YACHTBEACH Magic Yachtslides
Yacht slides are incredibly popular with guests and a perfect addition to any yacht. Our team has designed and installed numerous custom slides on yachts around the world. Yachtbeach yacht slides were previously only available as custom products. From now we have three fixed sizes in stock.
23237 Yachtbeach Magic Yachtslide 550 cm
23238 Yachtbeach Magic Yachtslide 650 cm
23239 Yachtbeach Magic Yachtslide 750 cm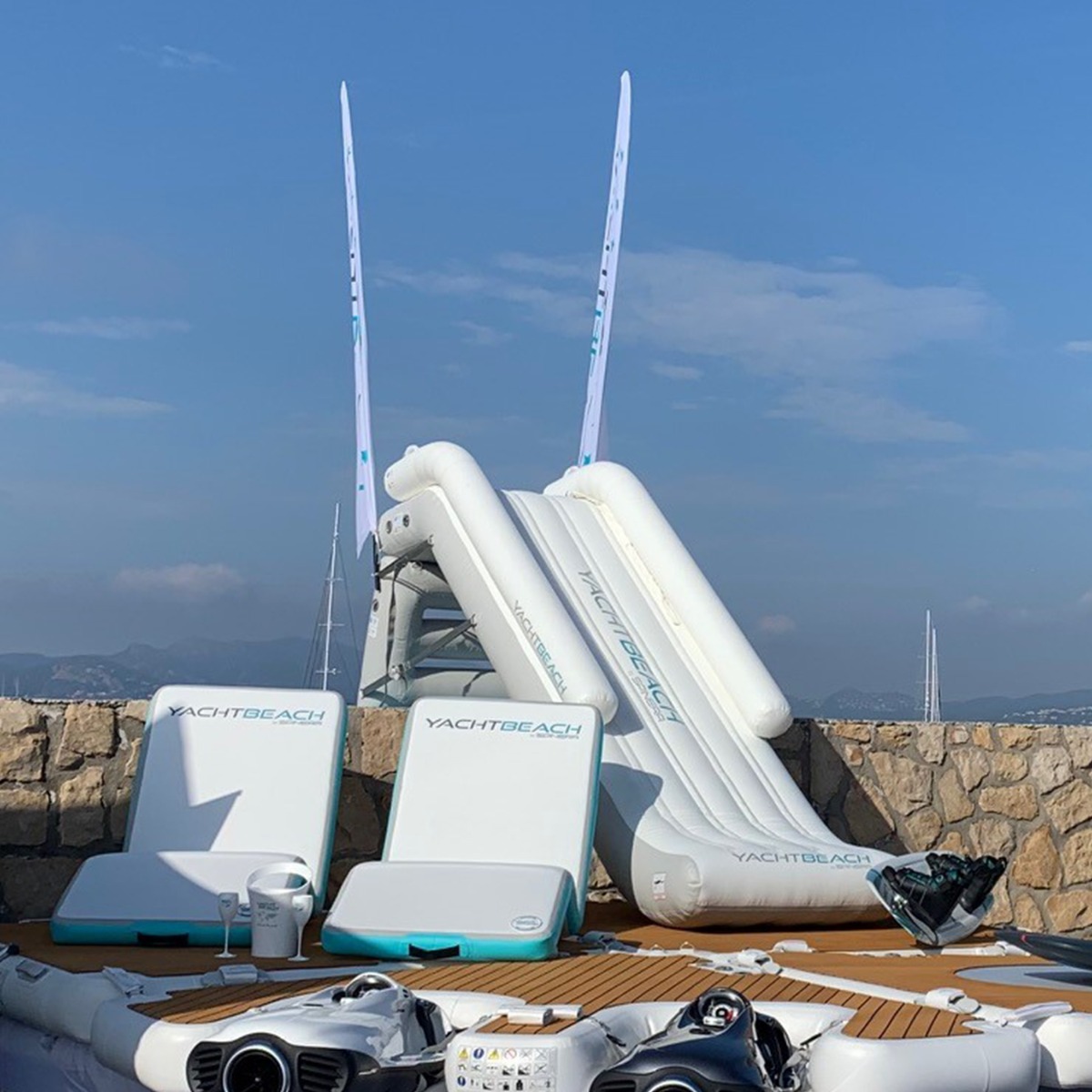 ---