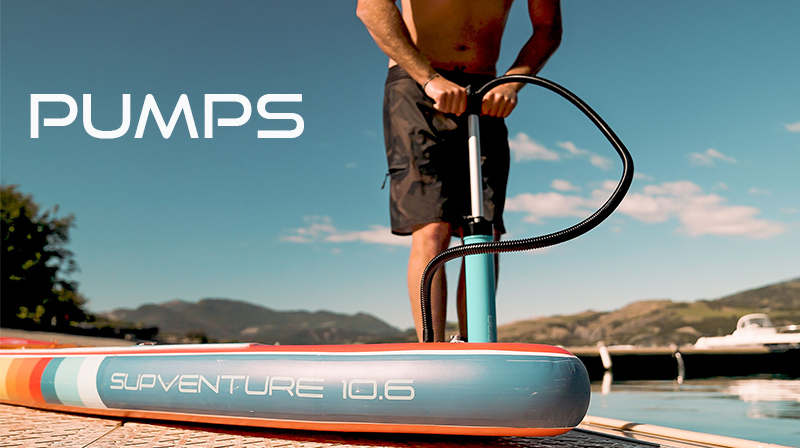 SPINERA PUMPS OVERVIEW
In the world of water sports, the right pump is critical to getting the full potential out of your SUP, kayak, towable or aquapark.
Our SPINERA pumps are designed to make inflating your gear as easy as possible. Whether you're on your way to a relaxing paddling adventure or prepping your water toys for the ultimate fun in the water, Spinera pumps are the reliable companions you can count on.
Effortlessly create the right pressure and launch into an unforgettable water sports adventure. Trust Spinera, the brand that stands for quality and performance!
What are you waiting for? Get the perfect pump for your needs and be ready for endless hours of pure water fun.
But which pump is best for your needs? Our comprehensive overview table provides you with all the answers: