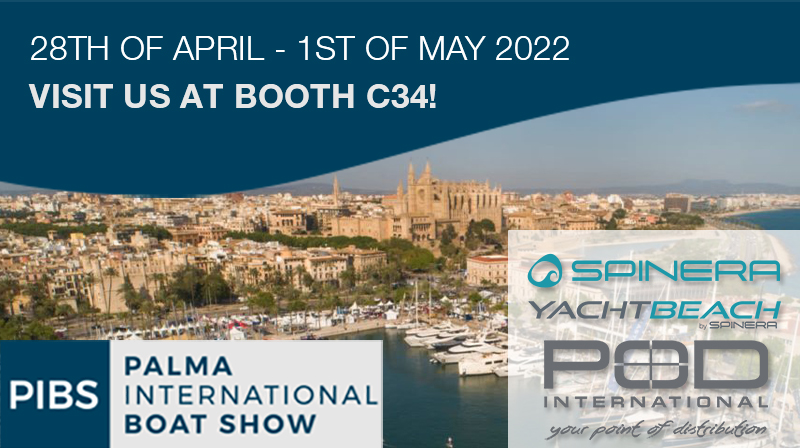 POD International Messestand auf der Palma International Show
Die Internationale Bootsmesse in Palma eröffnet die Saison der Mittelmeerjachten im Hafen von Moll Vell in Palma, einem einzigartigen Ort am Fuße der Kathedrale.
Datum: vom 28. April bis zum 1. Mai 2022
Öffnungszeiten: von 10 Uhr bis 20 Uhr
Ort: Moll Vell - Hafen von Palma
Organisation: The Business Innovation Institute of the Balearic Islands (IDI)
Wir präsentieren Ihnen dort unsere Kollektionen von SPINERA und YACHTBEACH.
Besuchen Sie uns am Messestand C34
Gerne beraten wir Sie persönlich!
Wir freuen uns auf Sie!
---
TIPP: Unser Partner Aventur Charter ist mit einem Messestand auf der Croatia Boat Show in Split vertreten und zeigt Ihnen Produkte von YACHTBEACH.
Croatia Boat Show
Die Stadt Split wird vom 26. bis 30. April 2022 wieder Gastgeber der Croatia Boat Show sein, auf der sich jährlich die wichtigsten Namen der kroatischen und weltweiten Nautik-Elite versammelt.